Call for ideas! Alexa Meade is our new mem-creator in residence
It's our great honour and pleasure to have the internationally renowned artist Alexa Meade in the studio this week as our artist in residence. Alexa's passing through London town on her way to speak at Ted Global in Edinburgh next week, and, as she did once before, she's moved into our creative studio to make art. Awesome.
We thought it'd be fun this time round for Alexa to get stuck into making some mems. What mems should she make? Please respond in the comments with any items you'd like Alexa to make mems for. She'll have time for a few, so all and every suggestion will be much appreciated.
What's the nature of Alexa's art? Well, she's capable of many things, so we're expecting some mad and unusual mems. Her international renown derives mainly from her work with sculptural media and installations, and most anecdotally for works in which she paints over people and photographs the resulting painted person so that the resultant photo looks like a 2-D painting. Here she is at work
And here are some of the results:
Last time Alexa was our artist in residence, she couldn't resist painting us. Here's one pic from that extraordinary Friday evening: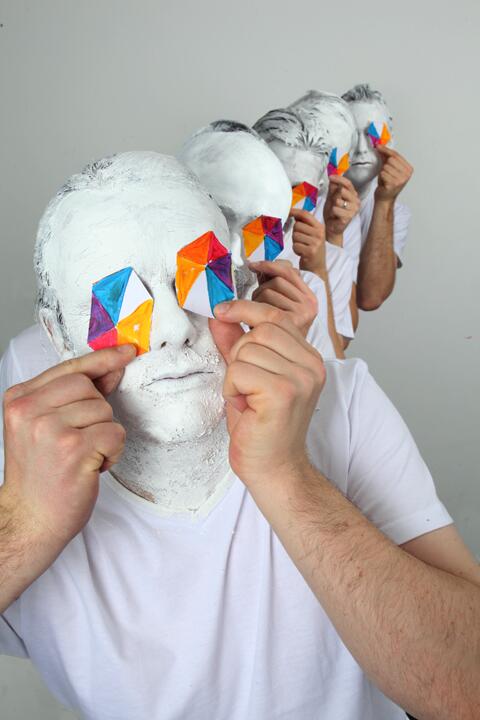 As I mentioned, this time round Alexa's artistic project during her stay is going to be to create some mems. What mems would you like to see Alexa create? What items do you feel are most in need of the imagination of an original artistic mind of the first order?
Respond in the comments, and we'll let Alexa pick her favourite few, and get to work. This is going to be fun!